Rahat

Occupational

and

Speech

therapy

Centre
Running from past 10 years successfully by dr. Barkha shorey in pitampura. We have a multidisciplinary team at our Centre having occupational therapists, speech therapists, physiotherapists, special educators and psychologists. 
Our center is open for such special kids, for early intervention, speech rehabilitation, Occupational Therapy &  special education program. We provide holistic development of young children with hearing impairment to be competent communicators in spoken language & prepare them for mainstreaming. Our team of professionals utilizes a wide range of teaching & training facilities to help kids in mainstreaming them into regular formal school. With an objective of creating an enabling space for kids, we have created a world-class facility that offers customized solutions.
We, provide Early intervention services to children, adolescents & their family till the age of 17 years old with a variety of physical or mental health concerns ranging from speech & language delays, motor developmental disorder, neurodevelopmental delays, academics or behavior concerns.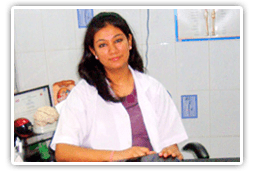 Dr Barkha Shorey (Director)
Occupational Therapist B.O.T, M.O.T (Neurology) D.C.P.T.O.T, A. I. O. T. A (PR-179) Director of Rahat Occupational and Speech therapy Centre, Pitampura, New Delhi (11 years+)
Work experience: San Raffale Hospital (Milan, Italy) Gaetano Pini Hospital(Milan, Italy) 'Guest speaker' DD national live (Good evening India)
To train, educate & mainstream every specially-abled child
Summary of our Services
Speech & Language Therapy (SaLT)
Occupational Therapy (OT)
'ABLE-me' – Early Intervention & Learning Programme (EILP)
Therapy-Based Spring, Summer and Winter Camps
Therapy-Based Group Classes
Parent Consultations
Training and Workshops
Out-Reach Services at Schools and Nurseries
E-Therapy