Meet the Best Speech Therapist and Speech Therapy Specialist in Delhi
Rahat Occupational And Speech Therapy Centre in Rani Bagh, Pitampura, provides a wide range of services and programmes that are distinguished by service excellence and quality of care.
Our mission at is to improve communication and learning skills through a multidisciplinary approach. Making the correct diagnosis is the first step toward success. To accomplish this, we combine the expertise of our enthusiastic professionals – experts in their fields – with parent partnerships and a wide range of clinical and cutting-edge technological resources. We offer our clients a service that is tailored to their specific requirements. We also provide a positive, enriching, and, most importantly, effective experience.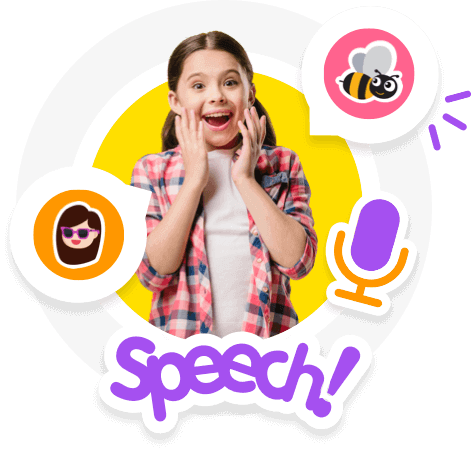 What is speech therapy?
Speech therapy is used to treat speech disorders or communication issues. Speech therapy is provided by a speech therapist or speech-language pathologist. Techniques for improving communication are included in speech therapy. Language intervention activities, articulation therapy, and other methods may be used depending on the language disorder.
One of the best speech therapists in Delhi specialises in diagnosing, evaluating, and treating communication disorders, swallowing disorders, voice disorders, and cognitive-communication disorders. A speech-language pathologist is extremely important in the treatment of autism spectrum disorder.
Who is a speech therapist?
Speech-language pathologists are known as a speech therapist. Speech therapists are educated to identify the problem and disorder and find the best way to treat it. The speech therapists study human communication, development in human communication, and its disorders.
A speech therapist must have the required qualification/degree.
The SPL should have a license/ certification in this field.
Speech therapy specialist in Delhi works one-and-one with every child to help them to overcome their problems. Children or adults with Dyslexia, hearing impairments, cleft lip, autism, motor planning problems, traumatic brain injury, etc. can seek help from speech therapy in Delhi.
It is better if the therapy starts as early as possible. Children below 5 learn better than those who begin later. This doesn't mean that children who start therapy later in life don't show effective results. They learn a little slower as they have learned patterns that need to be changed during therapy.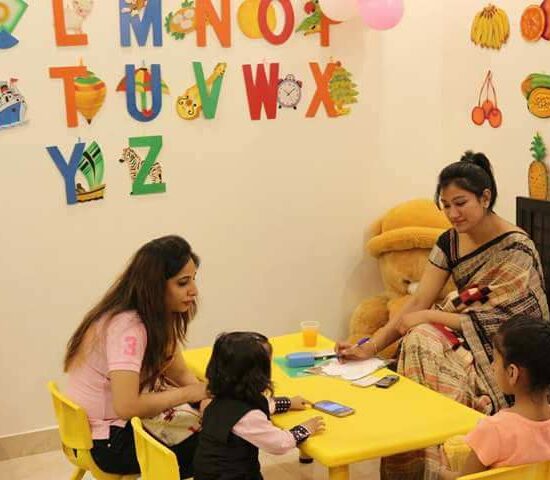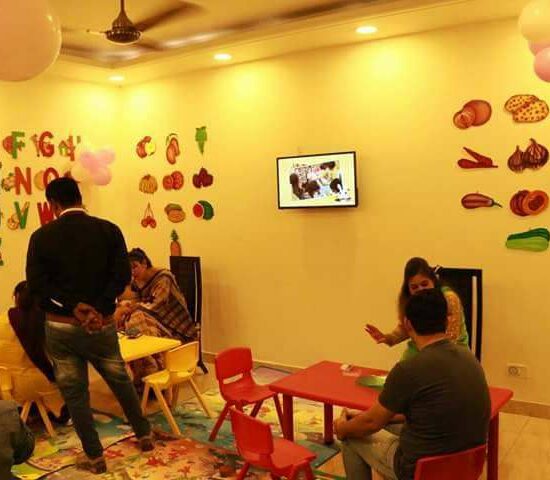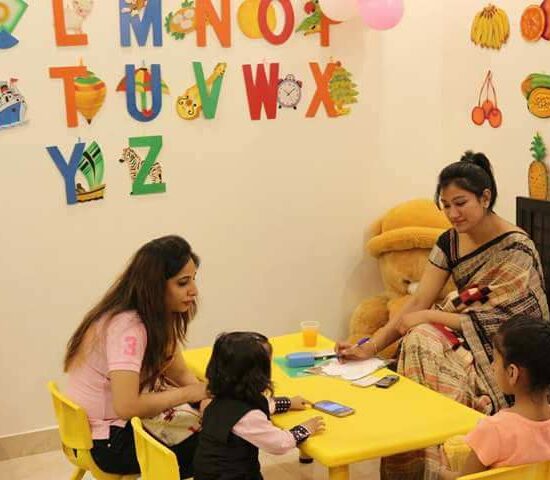 How to find a speech and language therapist?
If you think you, or your child or relative needs to see a speech and language therapist Call: +91 089297 14107 Best Speech Therapist in West Delhi. It provides speech therapy mainly to the children/persons with speech and hearing impairments.
The services of a speech therapist help to cure the stammering, stuttering, or other speech disorders. The speech therapist provides comprehensive therapy which enables a patient to gradually develop a relaxed speaking style and become fluent. Since stammering or stuttering is not a medical problem or a disease, the treatment is not the medical cure, but a series of breathing exercises, tongue exercises, articulation exercises and then gradually speaking with relaxation to develop a rhythm and finally achieve fluency in speech. The Best speech therapist in west Delhi with deep experience in the treatment of hundreds of stammeres understands the psychology of the patient and customized the treatment to get faster results.
When does a child need speech therapy?
It is preferable to begin therapy as soon as possible. Babies with developmental delays show symptoms as early as three months. Three months is far too soon to seek the services of a therapist. It is best to keep an eye on the signs and consult a paediatrician if anything seems out of the ordinary.
Babies begin to respond to being spoken to when they are 12 months old. If your child does not respond, you should consult with a Pitampura speech therapist. Your child should be responding to hand gestures such as waving, pointing, or nodding by this point. The child should have said his or her first word by the age of two. If your child does not speak or uses gestures to communicate with you.
What happens during speech therapy?
When your child undergoes a speech therapy evaluation, they will learn how to overcome their speech impairments. Speech therapy in Delhi works with your child to make him or her feel at ease and secure. One-on-one interaction, small group work, and direct participation in classroom activities all help your child overcome specific speech difficulties. Pitampura speech therapists use a variety of activities and strategies to treat each child individually.
Articulation therapy entails exercises that assist your child in learning sounds and syllables. All of the exercises are age-appropriate and related to your child's therapy requirements. They demonstrate how to move the tongue to pronounce a specific word or sound.
We provide the best speech therapy for children in North West Delhi. Not just the speech therapy but we do provide the hearing loss treatment in West Delhi. With the help of the certified audiologist in Delhi, first of all, we counsel our patients. Once we are done with the counseling process, we then try to discover the problem with which the patient is suffering from using the counseling report.
It can be any problem like hearing loss, stammering voice problem, misarticulation, Delay Speech & Language, Dysarthria, Aphasia, Dementia, or any other such problem related to hearing and speech. Once the problem is detected and is known, the treatment then gets started in our speech and hearing center known as Rahat Occupational And Speech Therapy Centre in Rani Bagh, Pitampura. In the case of kids, our best speech therapist in Delhi, Best Occupational therapy in Delhi or the best audiology doctor in Delhi are called. Firstly, the doctor or the therapists inform the parents about the treatment and the therapies which we are going to use for the problem.
These days there are many other hearing loss treatments in Delhi like Cochlear Implant, Digital Hearing Aid, Pocket Hearing Aid, Semi Digital Hearing Aid, and other such hearing aids are used for the problem of hearing. You can get this type of treatment in only the best audiology clinics in Delhi. We have all these treatments available at Rahat Occupational And Speech Therapy Centre. 
For the problem of speech, there are many speech and language therapies which are used as per the problem. If you have anyone known or in your family who is suffering from any speech-related issue or hearing related problem, then you can bring them to our best speech and hearing therapist in Delhi.